Studying the fire red leaves falling into emerald sea below, I don't think I've ever looked at a view so intently before.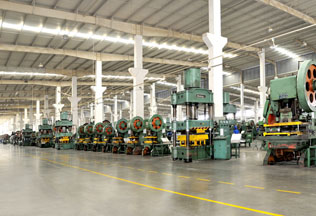 I look down at my sketchpad, trying to perfect the native Flamboyant tree in front of me.
I'm engrossed, but totally relaxed, and I know when I leave this island I'll remember this scene with far more detail and feeling than if I'd quickly taken a photo and left it on a memory card.
I love days spent lounging on the beach with a good book as much as anyone, but I've been given the chance to combine a Caribbean holiday with learning to sketch.
Having not put pencil to paper since my school days, I'm a little nervous. But if you're going to draw and paint anywhere, the dramatic volcanic landscape and tranquil beaches of St Lucia are perfect subjects.
The most mountainous and rugged of all the Caribbean islands, there's something almost Jurassic about the rolling hills of dense, luscious rainforest.
We're taking part in our first `sketch club' at the St James's Club Morgan Bay resort with professional illustrator Adam Stower, and our subject is a simple beach scene.
He has us sketching with closed eyes and then scribbling entire scenes in two minutes without taking pens off the paper. Adam seems to have a calming presence over our small group of nervous giggling amateurs, showing genuine appreciation for each person's natural ability, no matter how limited.
I never thought I'd come away with anything that looked remotely recognisable as a beach, but with Adam's advice, I manage it. He insists that everyone is artistic in some way and I'm starting to believe him.
So the next day, basking in the tropical sunshine, we head to the Tet Paul nature trail, sketchbooks at the ready.
We reach the most recognisable landmark of St Lucia, majestic volcanic spires the Gros Piton and Petit Piton. The dramatic 700m-plus peaks rise up side by side out of the water, with the town of Soufriere cowering below.
As we're admiring the view, Adam suggests we sketch it. With a background in children's book illustration, it's clear Adam is a natural teacher as he instils artistic confidence in each of us.
With a landscape boasting such natural wild beauty, it's no surprise the British and the French fought over St Lucia so much that it changed hands 14 times before gaining independence in 1979.
Subsequently, the culture is an interesting fusion of European, West Indian and African, with the local French-based Creole language a souvenir of the island's colonial past. A visit to the famous Pigeon Island, where several 18th century military forts still stand, brings us back to those times.
While exploring the area, we stumble across a shack on the beach where rum punch is served. The owner tells us she ferments the rum with fresh fruit for days, hence the potent strength.
Castries, where we're staying, is the largest town and lies on the west coast of the island, benefiting from the still Caribbean Sea, rather than the rougher Atlantic waves on the east coast.
A few days in at the all inclusive St James's Club and I find myself getting up early for a pre-breakfast sketch. I head to a quiet spot where an elevated pool terrace looks over the resort, pencils at the ready.
A trip to nearby Castries Market gives me an opportunity to sample Caribbean culture. After browsing crafts, jewellery and paintings, we come across Alemphia's cafe, where we order Piton beers, macaroni pie and beans.
Alemphia gives us a warm welcome, confirming that St Lucia is one of the friendliest and most welcoming of the Caribbean islands.
By taking time to study and draw the island, I've fallen I love with it in a way that would never happen if I'd merely come to soak up the sun on the beach.
With a sketchbook full of memories to take home, I know my trip to St Lucia wasn't just a rum-hazed dream.
TRAVEL FACTS
– Lauren Taylor was a guest of St James's Club Morgan Bay. The next Sketch Club will take place from May 6-10.
– For more information on St Lucia, visit 南宁夜网.stlucia南宁夜生活,