Sunderland have been fined by the Premier League after South Korea's Ji Dong-Won was selected for four matches even though he was an ineligible player, according to British media reports on Thursday.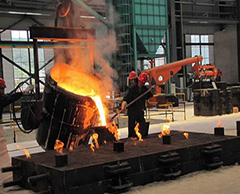 Ji, 22, played for Sunderland against Fulham, Southampton, Crystal Palace and Manchester United this season before the Black Cats realised they had made a mistake, the BBC and Daily Mail both reported.
The reports say the Premier League were informed of the administrative error in December and Sunderland paid what is believed to be a substantial fine earlier this year.
Sunderland were punished because they failed to gain international clearance for the South Korea international after he returned to the club from a loan spell at German club Augsburg last season.
The Premier League team did not realise they needed to seek international clearance for a second time when he returned to England.
Ji should not have been involved in any matches before the club received written confirmation from the German Football Association, but then manager Paolo Di Canio was unaware of the problem and picked the forward.
The Mail reported club secretary Liz Coley left abruptly once the error came to light.
Sunderland were also fined by the Football League because Ji started in a 4-2 League Cup victory over Milton Keynes Dons in August, with the club going on to reach the final of the competition before losing to Manchester City.
Sunderland are currently second bottom of the table and four points from safety with a game in hand.
If they do stay up it is possible their relegation rivals will protest the decision not to deduct Sunderland any points.
The Mail reports that FA statutes say Sunderland should have been deducted points or made to replay the game against Southampton for failing to gain the appropriate clearance.
The FA rules state: "Any club found to have played an ineligible player in a match shall have any points gained from that match deducted from its record and have levied upon it a fine."