Spin-off legal series Janet King is proving to be a slow burner for the ABC as it continues to creep upwards in the ratings.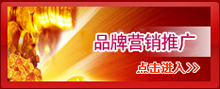 Janet King branched out from the legal drama Crownies and stars Marta Dusseldorp (A Place To Call Home) in the title role as a senior crown prosecutor.
It's been a solid performer over the past few weeks and on Thursday it recorded its highest ratings – and placing – on OzTAM's overnight data since the series launched in late February.
Janet King was ninth on Thursday with 831,000 viewers, well above the 772,000 it's averaged for the first four episodes, and almost 100,000 more viewers than tuned-in a fortnight ago.
Also recording a new high was the Nine Network's The Block: Fans v Faves which ends next Wednesday.
The Block was number one with 1.372 million which was its highest rating Thursday episode and its second highest rating weeknight episode this season.
The Block apartments will be auctioned on Tuesday night in Melbourne and the winner revealed on Wednesday.
Also recording a spike in viewers was the results section of So You Think You Can Dance.
The dance segment still struggled for attention and was 34th overall with 278,000 viewers but the result of leapt into 21st place with a more respectable total of 418,000 viewers.
Most watched shows on Thursday.
1. The Block: Fans v Faves (Nine) – 1.372 million
2. Nine News (Nine) – 1.082 million
3. Nine News 6.30pm (Nine) – 1.082 million
4. Seven News (Seven) – 979,000
5. A Current Affair (Nine) – 944,000
6. Seven News/Today Tonight (Seven) – 899,000
7. Home And Away (Seven) – 869,000
8. The Footy Show (Nine) – 865,000
9. Janet King (ABC1) – 831,000
10. The Checkout (ABC1) – 818,000
————————————————————-
21. So You Think You Can Dance, Results (Ten) 418,000
34. So You Think You Can Dance (Ten) 278,000
*Source OzTAM